Bruce Watson & Tracey Roberts – bringing together two of Melbourne's finest musicians, songwriters and entertainers.

Bruce is a favourite at music festivals all over the country and is one of this country's best song writers – a wordsmith who writes and performs with humanity, heart and humour. He will have you wowing at his linguistic prowess, shedding a tear at his poignant pieces and laughing your head off at some of his musical and lyrical antics.

Tracey is a warm, smooth, eloquent singer, a gorgeous pianist, and a passionate and captivating performer. She has performed internationally, and career highlights include playing support for Arlo Guthrie's Australian Tour. Her music ranges from Celtic to jazz, and even a bit of cabaret. An entertaining, class act.

They perform a mix of their well known original songs along with a tasty selection of new numbers. Their performances have included Melbourne's iconic Boite, Burrinja Café and the Maldon Folk Festival. See Bruce's gigs page for upcoming performances.

They make beautiful music together!

www.brucewatsonmusic.com
www.traceyroberts.com

Watch

To watch a short video of Bruce and Tracey in concert at the Burrinja Café, click on the picture below.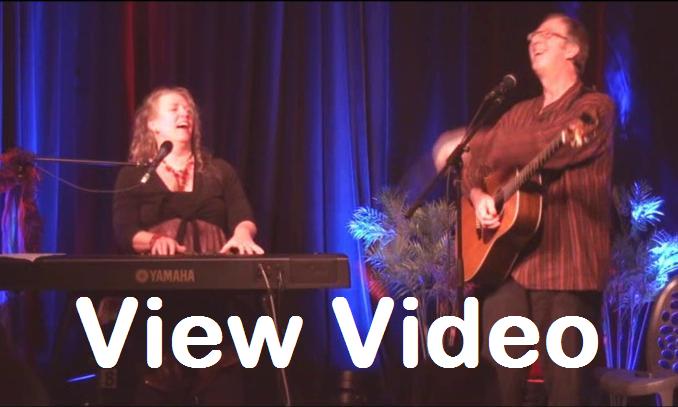 Listen

Here are some samples of their music together.

Concerts coming up
Friday 7 August 2015
Selby Folk Club, Dandenong Ranges
Selby Community House, 1 Minak Road, Selby (Melways Ref: 75 K10)
8.00pm
Selby is a wonderful, intimate community folk club and you can guarantee some great spot acts to start off the evening.
Selby Folk Club website
Friday 28 August 2015
Wyreena Music Café
13-23 Hull Road, Croydon
7.30pm
The Wyreena Conservatory Café is an intimate venue with excellent acoustics and ambience. Delicious supper included.
Bookings are essential: 9294 5590 or wyreena@maroondah.vic.gov.au
Wyreena Music Café webpage